Our classes for the 2017-2018 year will be held primarily in Farmingdale, NJ.
We will be working with Harmony Homeschoolers to bring educational enrichment programs to all ages. Use the links below to learn more.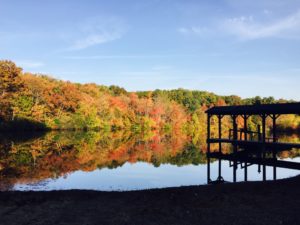 Elsewhere Program-(11-18 years old),  Harmony Program-(5-12 years old)
I know another question on everyone's mind is money.  See Cost.
Send any comments, questions, ideas to erin@educationelsewhere.com.
Feel free to offer feedback for what might make you further consider our programs by sending your thoughts to Startup@educationelsewhere.com .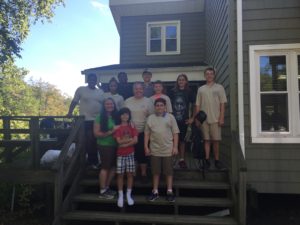 Elsewhere Program- (12-18 year olds)
This unique educational enrichment program introduces middle- and high- schoolers to common knowledge, concepts and activities appropriate to their ages. We regularly adapt our program to meet the needs of the groups.    We meet on Mondays 9:00-4:00 and Thursdays 10:00 am-4:00pm. We  offer exposure to important concepts that would be found in curricula.  Every day includes STEM, Core Knowledge and Critical Thinking activities.
Our program is always changing based on the needs, interests and abilities of our members and our schedule is subject to change. You may notice on Monday we have far more frequent outside breaks than on Thursday, because those members are younger and have more energy. Letting them out frequently helps them stay focused during lesson times. This is one example of how are program has developed considering the needs of the group.

Monday (current age make up 11-15)
Writing
Math – outside
Poetry Tea- outside
Professor Noggin gameshow style
Lunch-outside
Art- outside
Reader's Theatre or Art History
Clean up- Outside

Thursday (current age make up 12-18)
Brain Warm up
American Literature
Lunch/Outside
Daily Meeting- includes word roots, day in history, famous quotes and discussion
Science concept- A brief activity to demonstrate a concept
Writing
Math concepts
Clean up- Games/Outside



This program is designed to give guidance to children to get the most from their education.
Contact us for a free trial day at info@educationelsewhere.com!
Harmony– (5-14 year olds)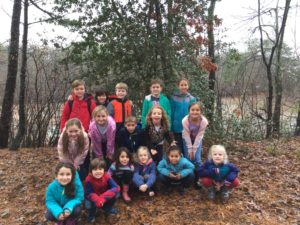 We will be sharing the building with the Harmony Homeschooler Program which operates an educational enrichment drop-off program on Mondays and Wednesdays from 9:00AM-4:30PM. For more information, go to their website:
http://harmonyhomeschoolers.wix.com/harmonyhomeschoolers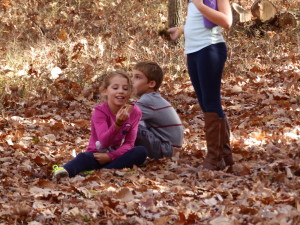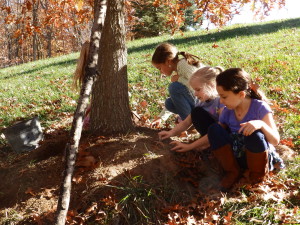 Monday (current age make up 5-10)
Writing Prompt
Morning Meeting (grammar review, greeting)
Math
Poetry Tea Time/Snack-Outside
Language Arts
Lunch
Science/Nature time
(optional horseback riding on 1st&3rd  add'l fee)
Art
Second Snack
Clean up/outside

Wednesday (current age make up 7-14)
Draw the USA
Morning Meeting (grammar review, greeting)
Math
Snack-Outside
Language Arts
Lunch
Nature time
Science
Second Snack
Clean up/outside


Leave a comment or email erin@educationelsewhere.com with any questions.