We are excited to participate in this year's Bees!
Woodbridge Main Library in the  lower level meeting room.
Bring friends and family!
Students must be in grades four through eight and must not have reached their 15th birthday on or before September 1, 2016.
For more detailed eligibility requirements from the official site,  click here.
The Elsewhere champion must complete the online qualifying test by 11:59 pm EST on February 6, 2017 in the presence of the coordinator. The details of which will be determined after the champion is announced.
The champion will be notified if s/he has qualified for NJ Bee help March 31, 2017.
The championship will be held in Washington D.C. from May 15-17, 2017. The championship finals will be broadcast on the National Geographic Channel and Nat Geo WILD at 8pm EDT on May 19, 2017. 
We ask that a donation of $10 be made per participant in order to help offset the costs of the registration. 
The speller must not have passed beyond the eighth grade on or before February 1, 2016.
The final championships are held May 28–June 2, 2017 in National Harbor, Maryland.
We  encourage all participants to participate in the Great American Spellcheck Fundraiser on September 30, 2016. 
If you are a final Bee contestant, Education Elsewhere is not responsible for any costs associated with attending the final Bee including but not limited travel, lodging, meals. 
Become a part of our hive!
It's more fun to prepare together join us at the Woodbridge Main Library (lower level) to host prep time for the Bees.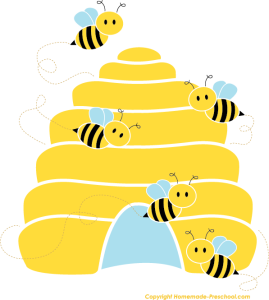 We will share the knowledge provided in the materials provided by the organizations hosting each Bee, but feel free to bring your games, ideas, and questions to make this time fun.  It is not necessary to come to the Hive meetings in order to participate in the Bee. If you are more comfortable studying on your own, or you schedule doesn't allow for the hive time slot, please feel free to just sign up for the Bee. It is sure to be an unforgettable experience.
10am-10:45am for Geo Prep & 11am-11:45am for Spelling Prep
December 13. 2016
January 10, 2017
February 14, 2017
March 14, 2017
If you aren't ready to commit, fill out the form below and we will keep you posted as we finalize our dates and venue. Also, use the form to ask any questions you have.
[contact-form to='erin@educationelsewhere.com' subject='Bee/Hive Interest from website'][contact-field label='Name' type='name' required='1'/][contact-field label='Email' type='email' required='1'/][contact-field label='Message' type='textarea'/][/contact-form]