Education Elsewhere is a 501(c)(3) non profit organization based in New Jersey. We strive to promote homeschool awareness in the community, while offering alternative opportunities to school age children who are pursuing their Education Elsewhere.
Our Board…..

Erin Daniels– Director She's a roller coaster riding fool, who loves nothing more than to see people get excited about new ideas and adventures. She's always home schooled her younger son, and home schooled her elder son his last couple years of high school, before he was admitted to Rider University.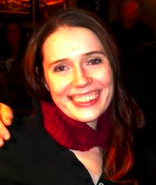 Melissa Lewis- Trustee  She's a holistic, tattooed, free-spirited momma, who believes in giving her girls the space to find their passions. She is active in creating the homeschool space she needs for her vision of what she wants for her children to come alive, starting co-ops and planning trips. There's never  dull moment. It's amazing there's any time left over for her part time job at which she makes maps.
Brigitte McGuire- Trustee She has that entrepreneurial spirit. She helps manage her husband's chiropractic practice, and has started her own shop, Intentional B, which is a home for the art work of local artisans to be sold on consignment. Still, she finds time to homeschool her two children. When the universe knocks at her door with opportunity, she's always ready for the adventure.
Karen Parisi- Trustee  She's wild and crazy and  full of entertaining annecdotes that keep the kids engaged, intrigued, and amused. She's been homeschooling her teenager since middle school while working closely with  public school systems, creating resources, tutoring children and training teachers.